I am not quite sure what exactly it is about Paris but I love the city. Paris, this wondrous city, should be one of your top ten must-see places in the world. Although there are many great reasons to visit Paris, you have to experience the city for yourself to fall in love with the city. I love to eat, so I love Paris because of the cuisine. From cheap travel options for getting to Paris, to the city's colorful history, to the magnificent landmarks, never has been a better time to visit. Need more convincing? We've listed seven of the best reasons why you should drop everything and book your trip to Paris, France, right now.
Cuisine
Yes, the food can be amazing. I don't mean the crepes or hot dogs they sell to unsuspecting tourists at the Eiffel Tower. Resist the overpriced junk in touristy areas. If you pay attention to where Parisians eat, you will experience food so good that it will surprise you. I expected the food to be great, and I was surprised by how wonderful it was. The French capital is bustling with a sea of dining options from fine dining to budget restaurants.
When you visit other cities, you might want to plan ahead and make a list of must dine-in restaurants. You don't have to worry about that in Paris. You can get lost in the city and take your chances. I recommend that you walk the streets and see where the locals grab lunch. If you are out for an evening walk, check out where the locals dine. In Paris, you can enjoy the gastronomic landscape without much planning. France became the food capital of the world in large part because of the cuisine in Paris.
Here are some must-try foods in Paris:
Baguette
French cheese – try the scary looking ones too
Steak Frites – look for restaurants that serve fresh fries not the frozen ones
Coq Au Vin
Croque Monsieur or Croque Madame
French Onion Soup
Escargot
Oysters
Falafel
Couscous – yes, couscous
Duck confit
Foie Gras
Boef Borgonion
Frog Legs
One last note on restaurants. Avoid restaurants in Paris that advertise an English menu, especially if there are color photos on the menu. They are tourist traps, and you can do much better in Paris.
Fashion
Even if you are not a fashionista, Paris might inspire you to try harder. I am hopelessly uninterested in everything fashion, but even I know that Paris is the undisputed leader of the greatest fashion destinations in the world. In Paris, fashion is all over. You will see it on the streets, in restaurants and museums, everywhere you look. You will be surrounded by fashion everyplace you go. From your waiter's outfit at your favorite restaurant to walking around the city, fashion is everywhere. Paris is a great place to learn about haute couture. You can plan your own fashion tour or schedule a guided tour. Stroll through the chic Paris and walk by Rue Saint-Honoré & Place Vendôme.
Markets
The best markets in Paris give you a chance to feel like a local. To shop where the local shop offers you the kind of experience traveling should be all about. At a neighborhood market, you are surrounded by locals, and you can experience a snippet of real Parisian life. You will find some of the freshest produce and fruits in markets such as the Marche d'Aligre. If you are looking for a farmer's market experience, visit Marche Bastille.
If you have the time, try to visit any of the following markets:
Marche des Enfants Rouges
Marche Monge
Marche Dejean
Le Marche Saint-Germain
Marche Bourse
Le Marche Biologique des Batignolles
Marche aux Fleurs et aux Oiseaux
Museums
There are about 130 museums in Paris, France. Unfortunately, most tourists only visit The Louvre, the Rodin Museum or the Musée d'Orsay. There is nothing wrong with visiting the most popular museums except this. You will spend hours standing in lines. I don't think there is anything more wasteful than standing in line while you are in Paris. If you plan on visiting any of the top museums, expect to stand in lines for hours. When I visited Paris in May, the lines at The Louvre were scary long. The lines would go on for ever. They were so long I could not see the end. Seriously. What's even scarier is that there were lines at multiple entrances. If you are only in Paris for a few days, I don't recommend you spend four hours in line just to gain admission into a museum. The lines don't end when you enter the Louvre. They get worse. There was an absolute mob to see the Monalisa. I am sorry, but she isn't worth it. Think rush hour at your nearest subway station and multiply the crowds by ten.
Parks and Gardens
A much more relaxing experience than a visit to The Louvre is to spend a few hours at one of the many parks and gardens in Paris. One of the greatest parks of Paris, the Bois de Vincennes, is located in the 12th arrondissement (district). Enjoy boating on the lake, walking or picnicking. Don't miss Jardin du Luxembourg, perhaps the most famous parks in Paris. It is not one of the largest parks, but it is one of the most beautiful.
Consider visiting one of the many parks and gardens listed below:
Parc du Champs de Mars
Boise de Boulogne
Parc de Bagatelle
Jardin des Tuileries
Parc des Buttes-Chaumont
Parc de la Villette
Parc de Belleville
Parc des Buttes Chaumont
Square des Batignolles
Parc André Citroën
Parc Georges Brassens
Parc Floral de Paris
Entrance to most parks in Paris is free.
Architecture
Paris is a city of world-famous landmarks. You could spend a lifetime discovering Paris architecture. Walking the streets of Paris is one of my favorite things to do in the city. Yes, you will see the Eiffel Tower, but for goodness sake, don't waste two hours standing in line to climb it. Walk on and discover the city. Only a short walk from the Eiffel Tower is the stunning Arc de Triomphe. Take a riverboat cruise to see some of the most iconic landmarks of the city, such as the Notre Dame, Pont Neuf, The Louvre, the Grand and Petit Palais, the Eiffel Tower and much more.
Neighborhoods
Paris is a city of uniquely different neighborhoods. My favorite neighborhood in Montmartre. I could wander around its romantic winding streets for hours. After you visit its most famous landmark, the Sacré-Coeur, take a leisurely walk in the village. If you are looking for nightlife options, check out the neighborhood of Oberkampf.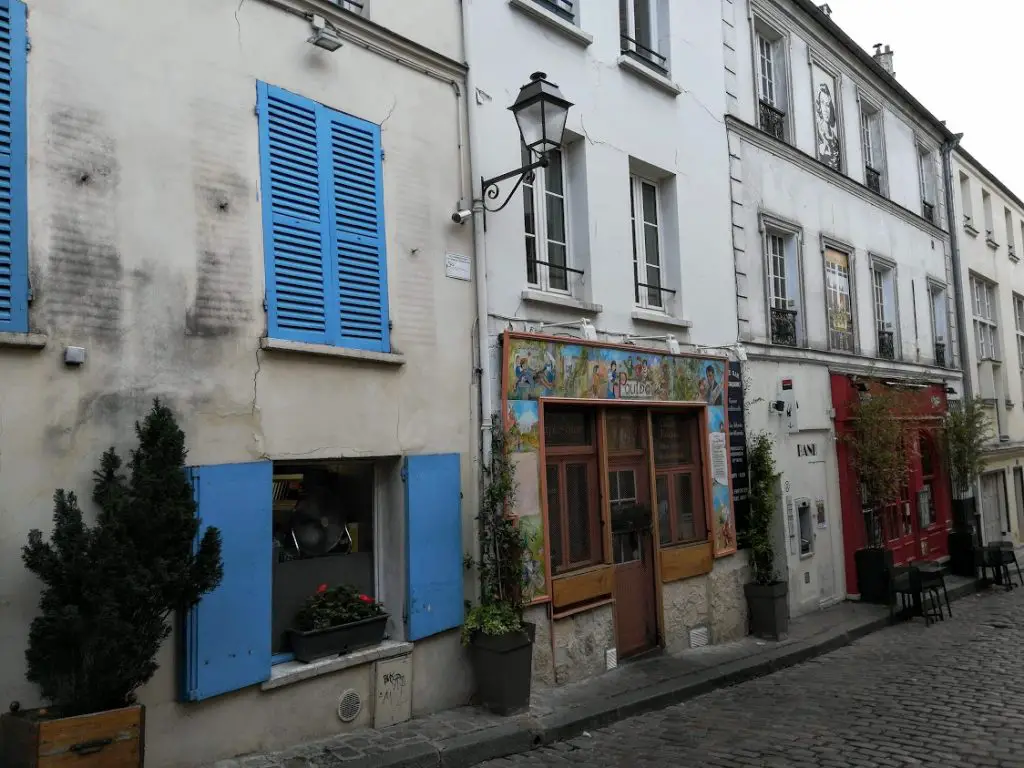 There are at least a thousand reasons to visit Paris at least once. It is one of the greatest cities in Europe. The French capital has something to offer for everyone. From history to art to fashion to cuisine, the city has something for all of us.