Do you dream of owning a popular website with a lot of traffic?
If you take the right steps, you don't have to dream anymore.
The right actions will boost your website traffic.
You can increase website traffic if you follow the tips below.
#1 – Your immediate network is your most powerful marketing asset. Tell everyone in your network about your website. Tell people multiples times. Tell them regularly. Ask them to tell their friends.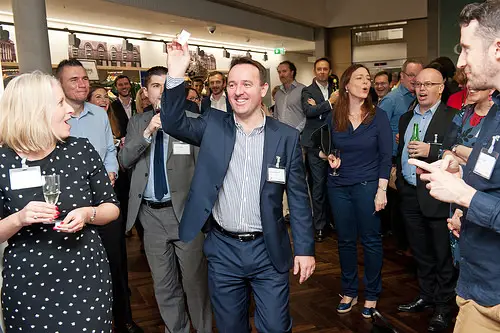 #2 – Do on page SEO. Each web page must be optimized for a target keyword. For example, if you are a web designer, don't optimize each page for the keyword "web designer." Come up with a list of relevant keywords. With a little bit of brainstorming and research, you should be able to come up with at least 50 keywords for your website.
#3 – Optimize each page for a unique keyword phrase. For example, page A could be optimized for "web designer, and page B could be optimized for "San Diego web designer."
#4 – Optimize for long tail keywords. It is easier to rank for long tail keywords than core keywords. For example, it is a lot more difficult to rank for "web designer" than "best web designer in San Diego." You could optimize your website for hundreds of long tail keywords.
#5 – Network with influencers. Grow your network to grow your website traffic. Share your content and compliment influencers. Make a real effort to follow influencers in your niche. Contact them. Ask them questions. Ask for their input.
#6 – Publish high-quality content. There is so much competition for keywords today. Low-quality content will not drive traffic to your website. High-quality content is more likely shared. If you want websites to link to your, you must publish high-quality content.
#7 – Publish long content. 300-word long blog posts get less traffic than 3000-word posts. Longer content gets more traffic from search engines.
#8 – Publish a variety of content. It is not enough to have text content on your website. Add images, videos, and audio files.
#9 – Publish often. Most websites hardly ever publish new content. If you want more website traffic, you have to publish more frequently. You should publish something at least once a week. If you have a blog, you should publish at least a couple of times a week.
#10 – Publish on a schedule. If you publish once a week, make sure it is on the same day of the week.
#11 – Write about a controversial topic.
#12 – Convert your most popular content into presentations. Upload your presentations to Slideshare.
#13 – Include the current news in your website content. Incorporate current events within your blog posts.
#14 – Write about trending topics. You can search Twitter and Google trends for ideas.
#15 – Write great headlines. The most effective headlines include numbers. A great headline will challenge people. It might also be controversial.
#16 – Test multiple headlines. You could run a short PPC campaign to come up with the most effective headline.
#17 – Link related content internally. If you have articles with related content, make sure you link them together.
#18 – Use the correct anchor text for your internal links. Anchor text is important for both internal and backlinks.
#19 – Ask people to link to your site. Once you publish an epic blog post, reach out to bloggers. Don't ask them to link to your post. Just tell them that you wrote this article. If they like it, they might link to it or share it on social media.
#20 – Build your email list from day one. Give people a reason to subscribe to your email list. Give them an eBook or a special report.
#21 – Email your subscribers, regularly. Instead of trying to sell offer valuable information with every email you send.
#22 – Use high impact images. Better images are more likely shared.
#23 – Promote your content on social media.
#24 – Create a facebook page for your business.
#25 – Tweet about your content.
#26 – Follow back your Twitter followers.
#27 – Link to your posts on Stumbleupon.
#28 – Share your posts on Google+.
#29 – Become active on Digg and Reddit.
#30 – Retweet and re-post your older content on social media.
#31 – Automate the sharing of your posts with a WordPress plugin.
#32 – Search forums to find relevant topics. Post and respond to questions. Don't spam. Be helpful.
#33 – Ask your readers and people in your network about topics of interest.
#34 – Become a guest blogger. When you publish a guest post you get exposure to a larger audience. You also get traffic through comments and potential backlinks.
#35 – Invite experts to guest post on your blog. It is a great way to network. You will get social shares and links as a result.
#36 – Make sharing your content easy on your website.
#37 – Increase the speed of your website. Faster websites have a higher conversion rate.
#38 – Sign up for a high-quality hosting. A cheap hosting service hurts your traffic. When your site is down due to a hosting problem, you are destroying your search engine rankings.
#39 – Enable comments on your blog. When you create a sense of community more people will come back. Give people a chance to comment and they will return.
#40 – Respond to every comment. People will come back to your site when you respond to their comments.
#41 – Create a Triberr account. Triberr will help you build a network of bloggers. It will also help you get social shares.
#42 – Host webinars. You could offer the webinar for free. At the end of the webinar, you can ask people to go to your website for more information.
#43 – Advertise on Facebook.
#44 – Advertise on Google Adwords.
#45 – Publish a blog post on LinkedIn. LinkedIn is a great networking tool, but it is also a publishing platform.
#46 – Make sure your robots.txt file is setup properly. You can make crawling your website easier for search engines by having a robots.txt file.
This is what you want in your robots.txt file to allow all robots complete access:
#47 – Interview experts. You can publish your interviews on your website. You can create an audio interview. Then, transcribe it and turn it into a blog post. Of the highlights, you can create an infographic.
#48 – Optimize your website for mobile devices. The day isn't far when most of your traffic will come from mobile devices. Your website must be responsive. Search engines rank mobile-optimized websites higher.
#49 – Make improvements based on your analytics data. Look at your highest traffic pages. Based on your findings create more web pages.
#50 – Post your videos to Youtube. Optimize your Youtube videos for your target keywords.
#51 – Check who is linking to your competitors' websites. Get links from the same sites pointing to your own.
#52 – Network offline. You can attend conferences, seminars, or trade shows. There is nothing like a face-to-face connection to get noticed.
#53 – Include a link to your website from all of your online profiles.
#54 – Include your URL on all of your print marketing materials such as business cards, brochures, and catalogs.
#55 – Publish press releases with a link back to your site.
#56 – Add your blog to Alltop.
#57 – Give interviews to bloggers. You have to take the initiative and reach out to the bloggers.
#58 – Include your website's URL in your email signature.
#59 – Post articles on Squidoo and Hubpages.
#60  – Submit articles to article directories.
#61 – Publish books on Amazon Kindle. Link to your website from your books.
#62 – Offer a free e-course, to encourage visitors to share and to visit your website.
#63 – Publish an ebook and offer 75% commission to affiliates.
#64 – Speak at conferences and industry events.
#65 – Ping your blog posts with Pingomatic.
#66 – Form strategic partnerships with non-competing businesses.
#67 – Link to your most popular blog posts from the sidebar of each page.
#68 – Update old outdated blog posts with new information. If the article is not yet outdated add more content. Turn a 1000-word blog post into a 1200-word post.
#69 – Create an app for iPhone and Android devices.
#70 – Be likable. When people like you they are most likely going to share and link to your site.
photo credit: _MG_1557 PwCIreland 085_PwC_GPO via photopin(license)